Registration fills up fast -- Deadlines, pricing, registration, promotional materials, and more at:
Plan a Retreat
Utilize our camp & retreat facilities to serve the specific goals of your church, organization, or family event.

Our facilities provide the perfect setting to grow in community together in the beautfy of God's creation.

[Learn more here]
Early Bird Deadline
Listed prices are the early bird rate. Save money! Sign up by 11:59pm on April 17, before camp goes up to full price.

Starting April 18, add the following for full prices:


$7 for camps under $150

•


$15 for camps between $151-$300

•

$20 for camps between $301-$400

•


$30 for camps $401

+
[Learn more here]
New Look!
Throughout the years, we've always been incredibly proud and uniquely better because of our relationship to the United Methodist Churches of Indiana. The conference and each of the churches within support kingdom driven ministry through camping efforts that reach children throughout the state.

We are excited about our new logo (above) which better conveys our relationship and our history.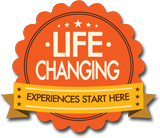 ---